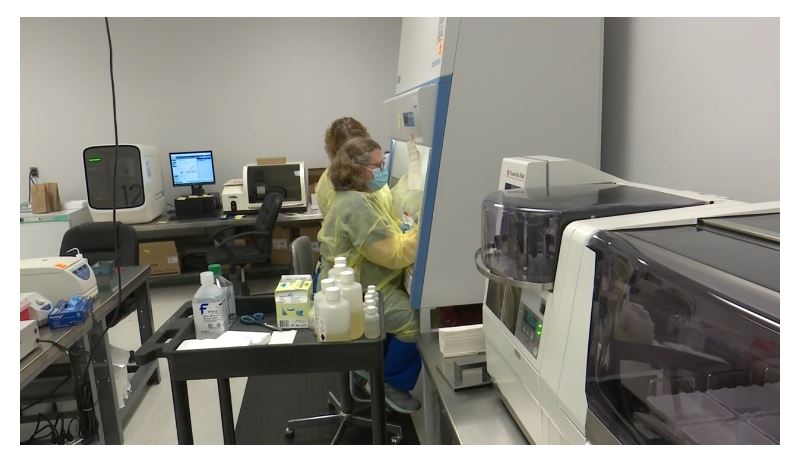 Pekin lab warns of 'quickly' mutating COVID variant (week.com)
PEKIN (WEEK) – Pekin-based Reditus Laboratories released data Friday night indicating Delta variants are mutating rapidly in Illinois, and the data show nearly all who have tested positive with COVID-19 are infected with the variant.
In a news release, Reditus said it has identified 361 new Delta variant cases from what the lab describes as a sequencing run on August 12. Reditus said the latest variant cases represent 99% of all COVID positive tests at the lab, and most of them come from Illinois.
Reditus said testing for the variant turned up one case in May, two cases in June, 64 cases on July 16, and 347 cases on July 29. In all, Reditus said it has identified 775 Delta variant cases.
"These data suggest that the Delta variant is mutating as quickly as it has risen to the predominate strain," said Reditus CEO Dr. Aaron Rossi.
The fast-spreading variant has led the Centers for Disease Control (CDC) to call on people to wear masks in indoor public places whether or not they're fully vaccinated. Students are also wearing face coverings to start the school year.
https://redituslabs.com/wp-content/uploads/2021/11/WEEK-PEkin.jpg
476
810
5-Point Admin
https://redituslabs.com/wp-content/uploads/2022/10/logo.webp
5-Point Admin
2021-08-20 19:49:00
2021-11-24 19:50:10
Pekin lab warns of 'quickly' mutating COVID variant